Infographic of the Month


General Fund Revenues
by Source
August 2018 Post
Michigan Almanac

(Jan. 2018 Edition)
The Michigan Almanac is the master factbook for the University of Michigan, serving as a consolidated source of campus data covering student enrollment, cost of attendance, institutional diversity, budget & expenditures, research & tech transfer, and more.

Go Blue Guarantee created as part of the FY2018 budget.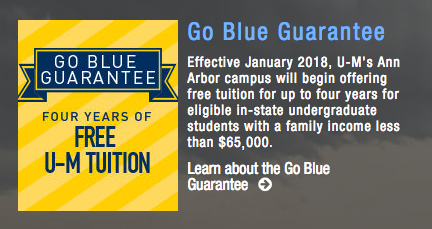 Looking for a specific report or data type?
Try the search field in the banner above, or send a message to obpcontact@umich.edu with your question or suggestion.