Budget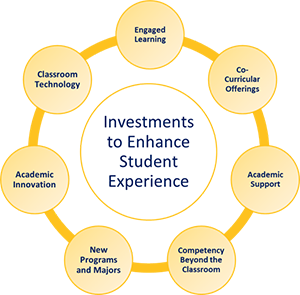 The Office of Budget and Planning plays a central role in developing the annual General Fund budget for the Ann Arbor campus, providing guidance, analyses and decision support to leadership.
In this section of the OBP website, you will find information on the University Budget Model, budget and revenue reports, and links to other resources.
Budget Model and System
The University Budget Model is the set of rules used to develop the annual Ann Arbor campus budget and the detailed budgets for individual campus units.
Budget Videos
"Where Does the Money Go?" is a set of seven presentations created to communicate budget concepts to a campus audience.
University Budget Book
The annual revenues and expenditures budgets for all U-M campuses (Ann Arbor, Dearborn, Flint) as approved by the Board of Regents.
Budget Calendar
Outline of the annual steps followed by the Ann Arbor campus to develop the budget.
State Higher Ed Budget
Information and links about the role of the State of Michigan executive and legislative branches in funding higher education.
Budget Resources
Background information on the budget and links to key reference materials.
---
Looking for a specific report or data type? Try the search field at the upper right above, or send a message to obpcontact@umich.edu.