Student Voting Rates Survey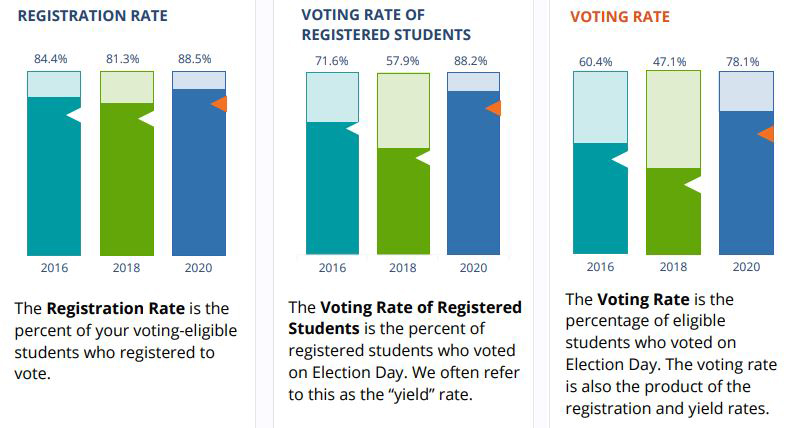 The University of Michigan is one of more than 1,000 colleges and universities to participate in the National Study of Learning, Voting, and Engagement (NSLVE) coordinated by the Institute for Democracy & Higher Education (IDHE) in the Jonathan M. Tisch College of Citizenship and Public Service, Tufts University.
The voter registration and voting rates produced by NSLVE for individual institutions and nationally reflect the percentage of students who were eligible to vote and who actually voted in the national election. Results are based on enrollment records that participating institutions submitted to the National Student Clearinghouse (FERPA-blocked records excluded) as well as publicly available voting files collected by Catalist, a data services company.
University of Michigan Reports
Contact: Annette Sieg, aesieg@umich.edu, 734-763-0370
---
Looking for a specific report or data type? Try the search field at the upper right above, or send a message to obpcontact@umich.edu.