Campus Statistics
The Office of Budget and Planning hosts the central Institutional Research function for the Ann Arbor campus and is the source of many reports valuable for planning and assessment.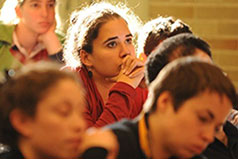 Ann Arbor Campus Snapshot
Fall 2018
---
Looking for a specific report or data type? Try the search field at the upper right above, or send a message to obpcontact@umich.edu.