Campus Statistics
The Office of Budget and Planning hosts the central Institutional Research function for the Ann Arbor campus and is the source of many reports valuable for planning and assessment.
Summary profile of undergraduate and graduate students, educational activities, affordability, degrees awarded, faculty and staff demographics, and more.
Previous Campus Snapshots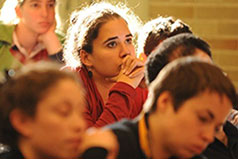 Michigan Almanac
Comprehensive data report about the University of Michigan Ann Arbor campus.
---
Looking for a specific report or data type? Try the search field at the upper right above, or send a message to obpcontact@umich.edu.